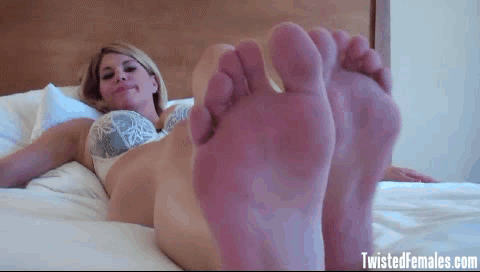 share gif:
Busty blonde Carissa has a gorgeous body and would love it if you worshiped her sexy feet.
You soooo want to get your mouth around these toes, don't you? I just got them pedicured and they are so soft, so amazing, and I know you want to suck on them. You just want to suck and lick and worship every inch of my freshly pedicured feet.
I bet you are thinking about cumming right into my arch, right there. You want me to wrap my foot around your cock and make you hard. It sounds like you are asking for a footjob, is it true? I dont know, you can dream about it, but I don't think you'll ever get it...
-Carissa Montgomery