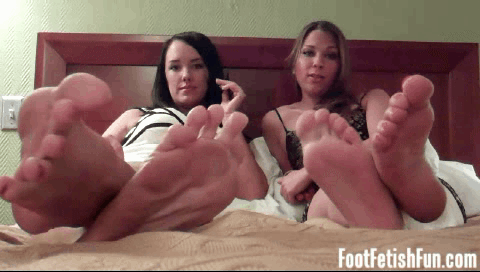 share gif:
Princess Anna and Mandy Taylor are two hot foot fetish babes who always get their way. You'll definitely do whatever these two smoking hot babes Princess Anna and Mandy Taylor say because they will definitely make it worth your while.
You had better recognize how lucky you are that we are letting you worship our feet. A pathetic loser like you isn't worthy of even smelling our feet but we are making a special exception just for you. Now get down on your knees and suck on our hot little toes, bitch!
Once you are done licking all twenty of our toes you are going to get the baby oil and give us both a massage. If you do a good enough job maybe we might just get you to take out your cock and use all four of our feet to give you best footjob of your life. You're gonna have to do a helluva job though, so get to it.
- Princess Anna & Mandy Taylor