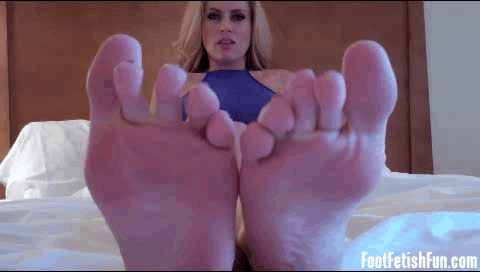 share gif:
Randy Moore is a tall blonde bombshell who knows more about the kinkiest of sex than you ever will. Get on her good side and Randy Moore will show you heaven, but get on her bad side and she will show you hell.
You are in for a special treat tonight boy. I am going to slip off my high heels and let you play with my feet all night long. You should consider yourself lucky because most men aren't worthy of licking the bottom of my boot heel, but you know to treat a women's feet right so I am going to let you have the honor of worshipping them.
You can start by giving my size 10 feet a nice massage. Then I want you to take your tongue and lick every inch, and especially in between my toes. Once you have don that you can take out your cock and start jerking it. I'll play with my feet and wiggle my toes until you are ready to cover them in cum.
- Randy Moore