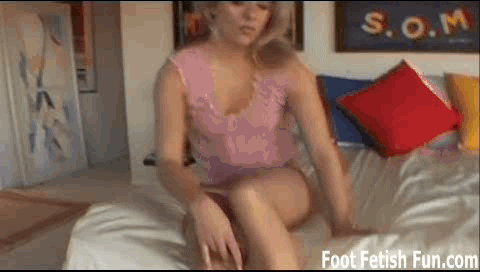 share gif:

Admit it, you just love it when a girl is on all fours and looking for you to lick her high heels. Well now's your chance, because this beautiful dominatrix has a great rear, an even better set of feet and a pair of perfect stilettos.

When I'm like this – all fours down, ass in the air, with my white high heels on. I want you to imagine just what it would be like to crawl into the room and lick every inch of them. Picture the lovely smell as I've put my perfect little toes into them and had them on all day. I'm going to take them off now, so you can see just how amazing my soles are.

Those arches. My my, do you know how many men would die to be able to touch them? And those wonderful toes that just beg to be sucked. Why don't you put your mouth around them and treat them as the most important things in your life? Sounds like a good idea to me – that way, I know just what a good little slave you can be.